Seven takeaways from Web Summit 2018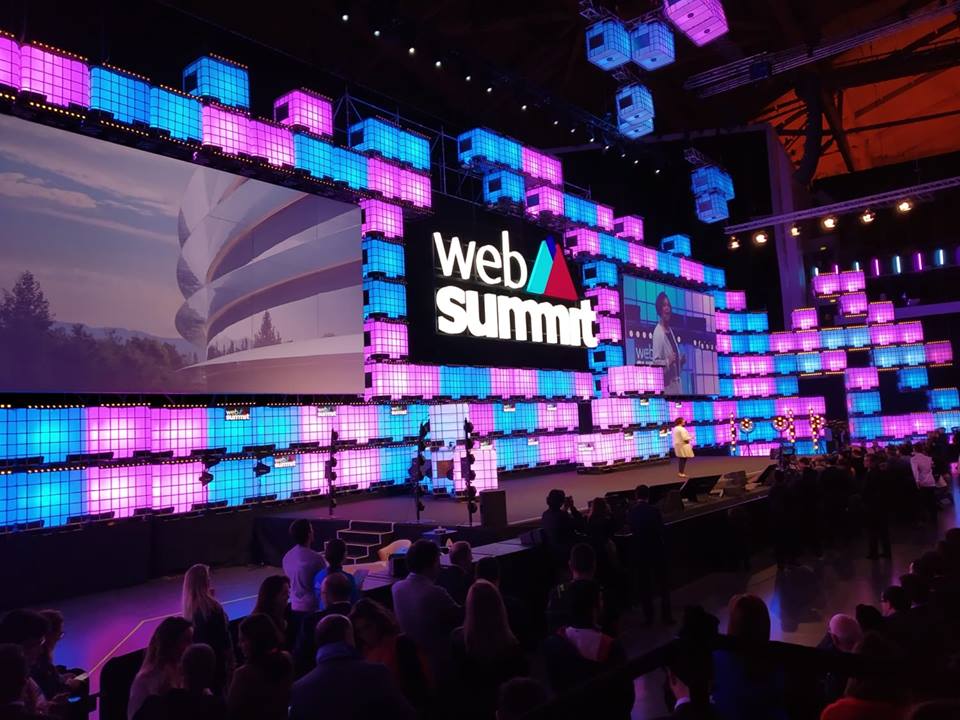 We got back from the Web Summit a month ago. Attending a major conference is time consuming, expensive, and distracting -- exhibitor booth, marketing materials, lodging, wi-fi, etc. It can easily set you back five figures which is substantial to an early-stage startup. Missed Web Summit? Wondering if you should attend? Here are my takeaways.
Download the Web Summit app
Web Summit 2018 had over 1,200 speakers and 70,000 attendees from 170 countries. It's really easy to get lost. The Web Summit app will help you make the most out of your time at the conference. Install the Web Summit mobile app a few weeks in advance to reach out to the people you want to meet and flag the talks you want to attend. It is also a great place to connect with fellow attendees.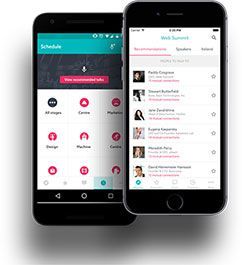 Organize your schedule in advance
If it's not on your calendar, it doesn't exist. Plan ahead, research the people you are going to meet and schedule all your meetings beforehand. You will get a lot of DM from persistent sales on the Web Summit app to set up meetings. Don't be afraid to decline those you have no intention of doing business with. It's more impolite to waste people's time with false hope. Keep your focus and make the most of your time.
Schedule Office Hours with investors
Meeting investors is a big motivator to attend the Web Summit. Take advantage of Office Hours, a program at the Web Summit that connects startups to investors. The meetings are generally 15~30 minutes long. Do your due diligence and get a feel for what the investors are looking for and if there's a good alignment between you. If you start pitching arbitrarily to random investors, it will be a complete waste of their time and your time.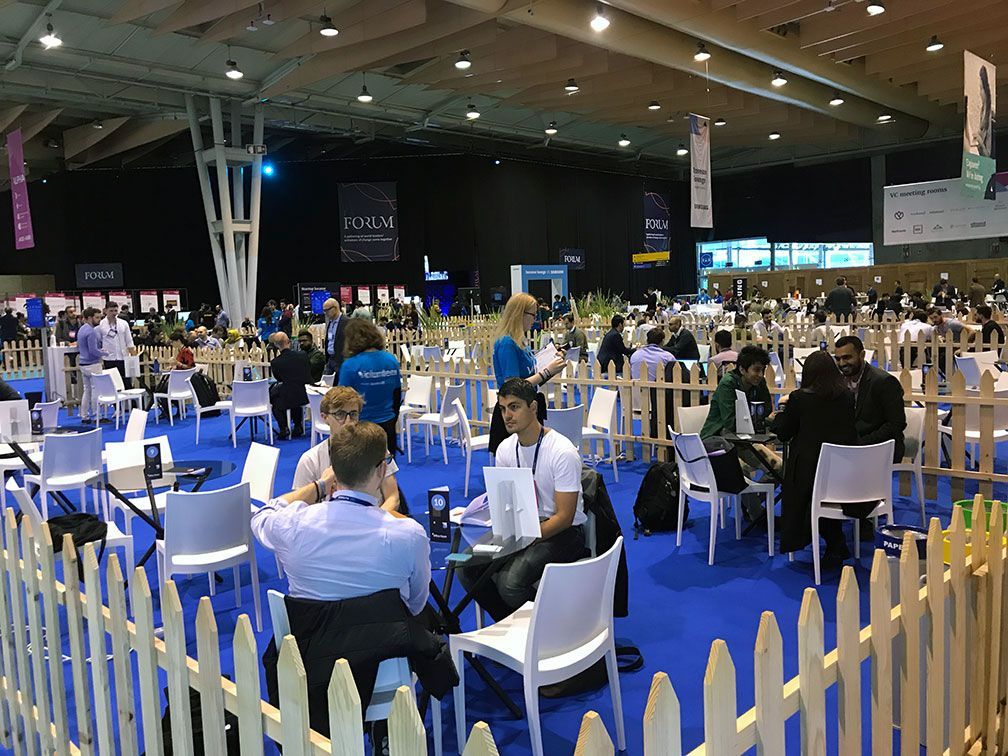 Booth duty
I had serious doubts about getting quality attention on our booth before the Summit but I was wrong. The booths are tiny but mighty. Web Summit provides standard signages and large marketing items like balloons and banners are not allowed. I recommend having flyers handy; t-shirts are a great way to get noticed too. If you print t-shirts, be smart about where you put your logo so it's not obstructed by the Summit badge (don't be like us 😰).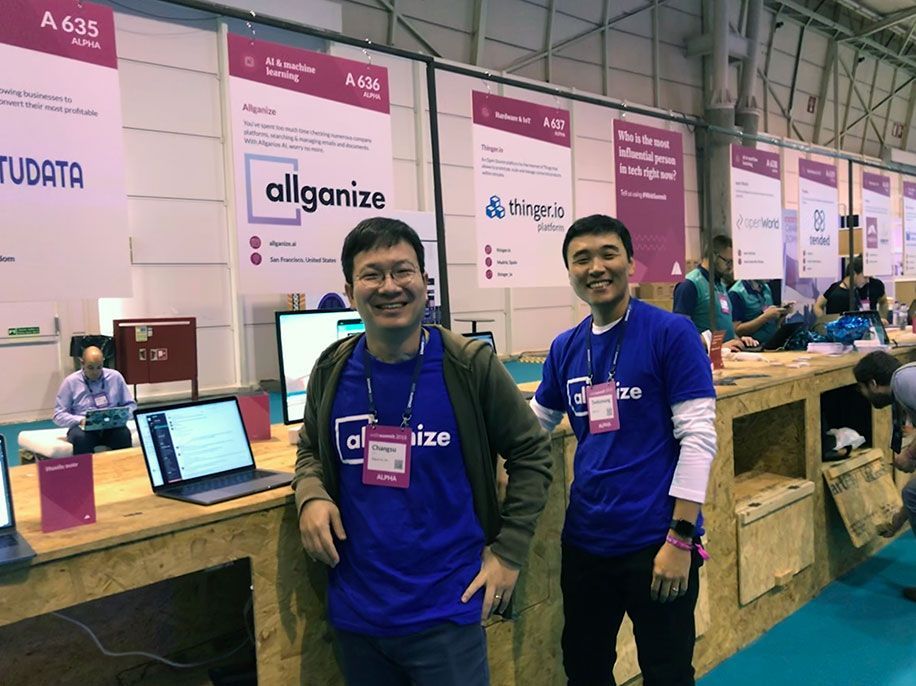 Obviously, someone should always be present at the booth but a few of you can walk around, hand out flyers, check out talks relevant to your product. You can meet people at the talks and guide them to your booth.
We were able to fit a 22" monitor, and two 13" MacBooks at our booth. You should always be ready to do a demo on your laptop. We prepared a video ahead of time and looped it on the monitor. It played an important role in attracting people to our booth. Here are my recommendations for demo videos:
Keep the videos short (3 min or less) and easily digestible.
Focus on visuals rather than audio. No one will be able to hear anything. We had the YouTube's auto-captioning on and it worked great.
Elevate the display to get the most attention.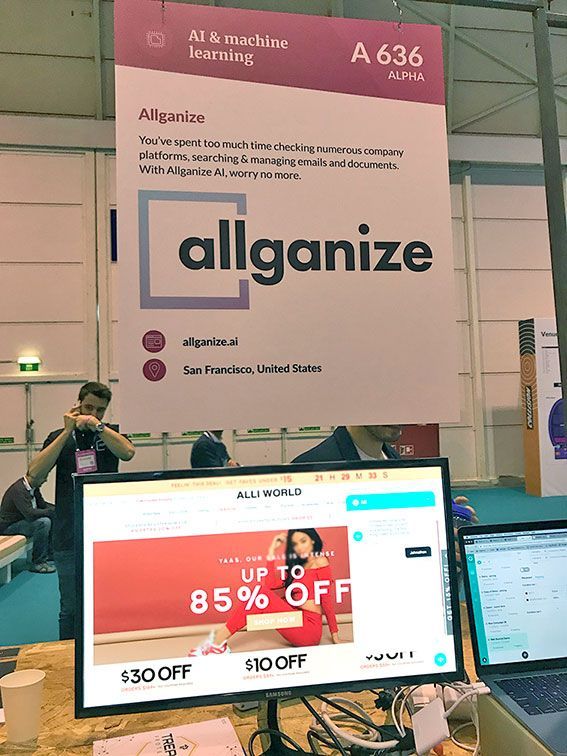 Social network
Use social platforms to announce your attendance and post updates before, during, and after the event. Remember to include links, pictures, and relevant hashtags. Twitter, Facebook and LinkedIn are the go-to's but don't overlook the increasingly popular Snapchat and other live video social platforms.
Scan badges
While it's always good to have business cards handy for the old-school audiences, Web Summit is about the future. The official app comes with a QR scanner and messaging tool to get attendees connected. You will be using it a lot! Be sure to scan the QR codes of everyone you meet throughout the day to keep in touch. You can download a CSV file of all your contacts after the conference.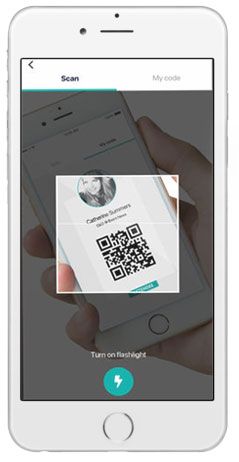 Make friends & follow-up
With over 70,000 people from over 170 different countries, you are bound to learn something from someone. You never know who you might run into and what idea they may bring into your conversation. Talk to fellow attendees and have something handy to take notes with.
Web Summit is the starting point for new professional relationships and your follow-up is vital to developing them. Make a point to engage and expand the conversations. Send a follow-up email, get connected on LinkedIn and other social platforms. Like any other relationship, it takes time, planning, and effort. Don't let your connections go to waste.
Conclusion
Have a plan before you attend the Web Summit and be proactive during the event. If you want the Web Summit to work for you, expect to work at it.
If you have any questions about Web Summit, I'm happy to help – just email info@allganize.ai.